| | | |
| --- | --- | --- |
| | CLOK JUNIORS COACHING NIGHTS | |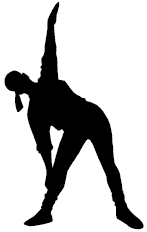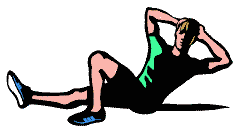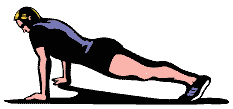 CLOK Juniors Coaching Nights take place most Monday evenings.
See below for the programme.
| | |
| --- | --- |
| Time: | 6 - 7:30 p.m. |
| Cost: | £2 per session |
| Locations: | The sessions are currently based at Pinchinthorpe Walkway. Meet at the Railway Carriage. |
Please wear appropriate clothing and trainers, and bring along extra layers, hats, gloves and waterproofs.
For further information contact Linda Thornton (phone: 01287-635829) or Gill Hale.
Note: The sessions are primarily aimed at club juniors, but all parents and club members are welcome to attend.
Important notice
We have made some changes to the format of the Monday evening coaching sessions.
You are now divided into three groups – Senior, Intermediate and Junior.
The seniors will be spending the Autumn / Winter concentrating on fitness.
The intermediates and juniors will be concentrating on orienteering skills with some fitness sessions.
The group you start the term in will not necessarily be the one you finish in. There is a structure for moving up to the next group when you have proven your ability in your current group.
PROGRAMME – JUNIOR / INTERMEDIATE GROUP
All of these sessions will be outdoors.
Please bring suitable clothing, layers, waterproofs, hats and gloves.
Please also bring a red biro and a compass.
Date
Venue
Activity
Notes
28-Oct-2013
Half term – No coaching
4-Nov-2013
Pinchinthorpe Walkway, Railway Carriage
Orienteering games/exercises and fitness
11-Nov-2013
Pinchinthorpe Walkway, Railway Carriage
Orienteering games/exercises and fitness
18-Nov-2013
Pinchinthorpe Walkway, Railway Carriage
Orienteering games/exercises and fitness
25-Nov-2013
Pinchinthorpe Walkway, Railway Carriage
Orienteering games/exercises and fitness
2-Dec-2013
Pinchinthorpe Walkway, Railway Carriage
Orienteering games/exercises and fitness
9-Dec-2013
Pinchinthorpe Walkway, Railway Carriage
Orienteering games/exercises and fitness
16-Dec-2013
Pinchinthorpe Walkway, Railway Carriage
Orienteering games/exercises and fitness
23-Dec-2013
Christmas break – No coaching
30-Dec-2013
Christmas break – No coaching
PROGRAMME – SENIOR GROUP
Date
Venue
Activity
Notes
28-Oct-2013
Half term – No coaching
4-Nov-2013
Pinchinthorpe Walkway, Railway Carriage
Steady run
11-Nov-2013
Pinchinthorpe Walkway, Railway Carriage
Hill sessions
18-Nov-2013
Pinchinthorpe Walkway, Railway Carriage
Steady run
25-Nov-2013
Pinchinthorpe Walkway, Railway Carriage
Track and core stability
2-Dec-2013
Pinchinthorpe Walkway, Railway Carriage
Steady run
9-Dec-2013
Pinchinthorpe Walkway, Railway Carriage
Hill sessions
16-Dec-2013
Pinchinthorpe Walkway, Railway Carriage
Steady run
23-Dec-2013
Christmas break – No coaching
30-Dec-2013
Christmas break – No coaching